Residing in the quaint little country town of Fish Creek in South Gippsland, Long John Pickles is a café, restaurant and food store with a focus on locally sourced produce & products.

Located in the heart of town (directly across from the iconic art-deco Fish Creek Hotel), Long Johns offers an all-day brekky and lunch menu, as well as coffee, shakes, smoothies and sweets.
In 2021, rotating themed menu nights, tapas and cocktail evenings are on the horizon, keep an eye out for updates on social media.
When you wander through the main entrance, you are greeted by a shiny, elegant jet-black San Remo coffee machine, one of Long John's talented baristas and a display cabinet filled with fresh-baked muffins, generously portioned gourmet toasties, chia puddings topped with floral garnishes, classic housemade quiches and delectable panna cotta bowls – all of which can be enjoyed as a take away or in the restaurant. If you're after something a bit sweeter, an ever-changing variety of dessert treats are always available.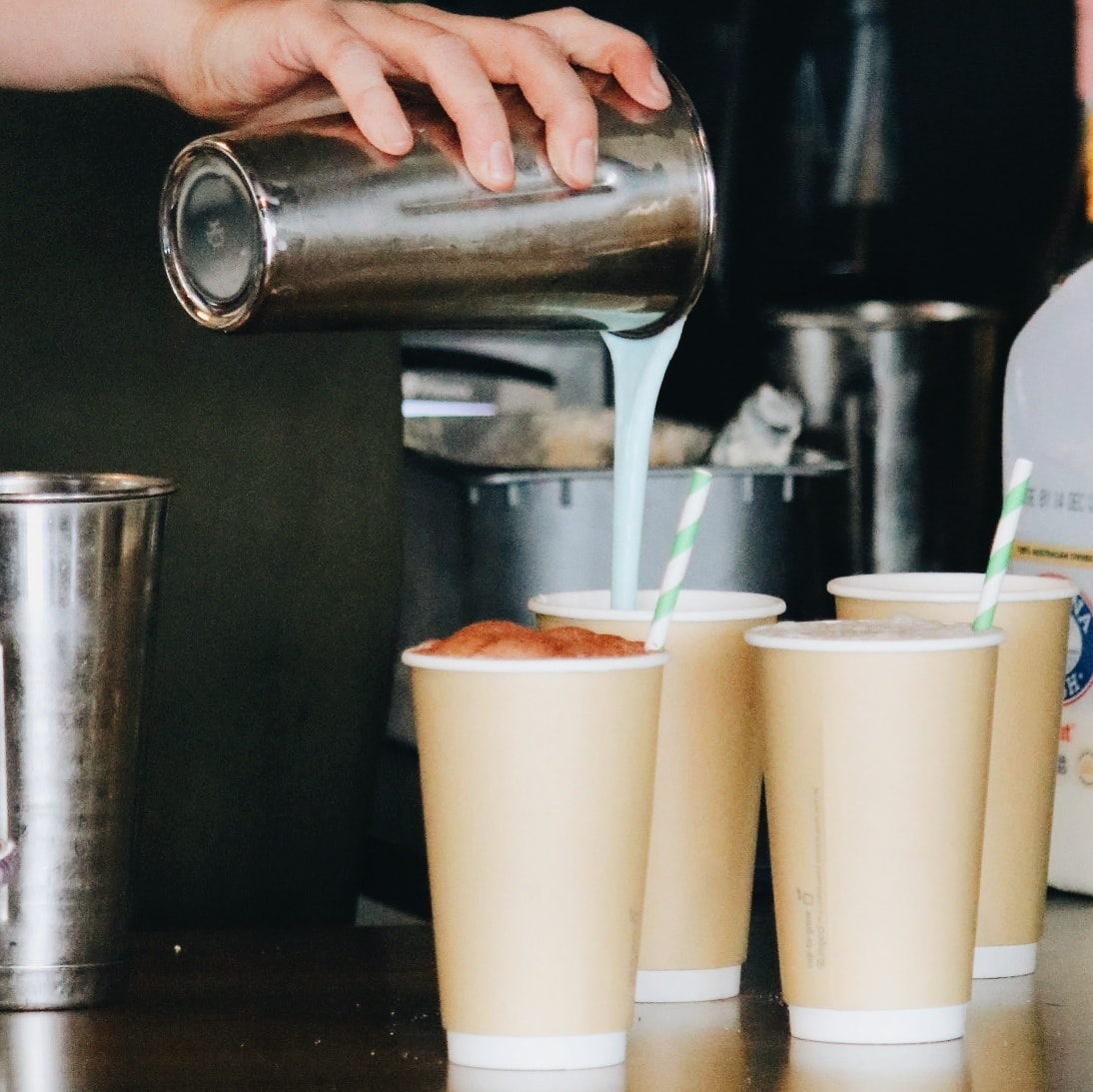 Coffee is one of the most beloved beverages worldwide, renowned for its rich aroma and invigorating taste. Originating from the Ethiopian highlands, coffee has a long history that dates back centuries. The coffee plant, Coffea, produces beans that are carefully harvested, roasted, and ground to create the popular drink. Over time, coffee has become a staple in various cultures, with unique brewing methods and preparation techniques. Whether it's an espresso for a quick pick-me-up or a leisurely cup of pour-over, coffee enthusiasts appreciate the versatility and complexity of this beloved beverage.
We'd love to hear from you and you can get in touch here with email or phone
(03) 5683 2592
Please order at counter
DAYS
Wed: 7-2 Thur: 7-2 Fri: 7-2 Sat: 9-2Sun: 9-2
NIGHTS
Fri: 6-late Sat: 6-late

20% public holiday surcharge
GF gluten free VG vegetarian
VGO/GFO meals can be made and are free on request